Classic Widget Games Press Page
Release: Monday, September 18, 2023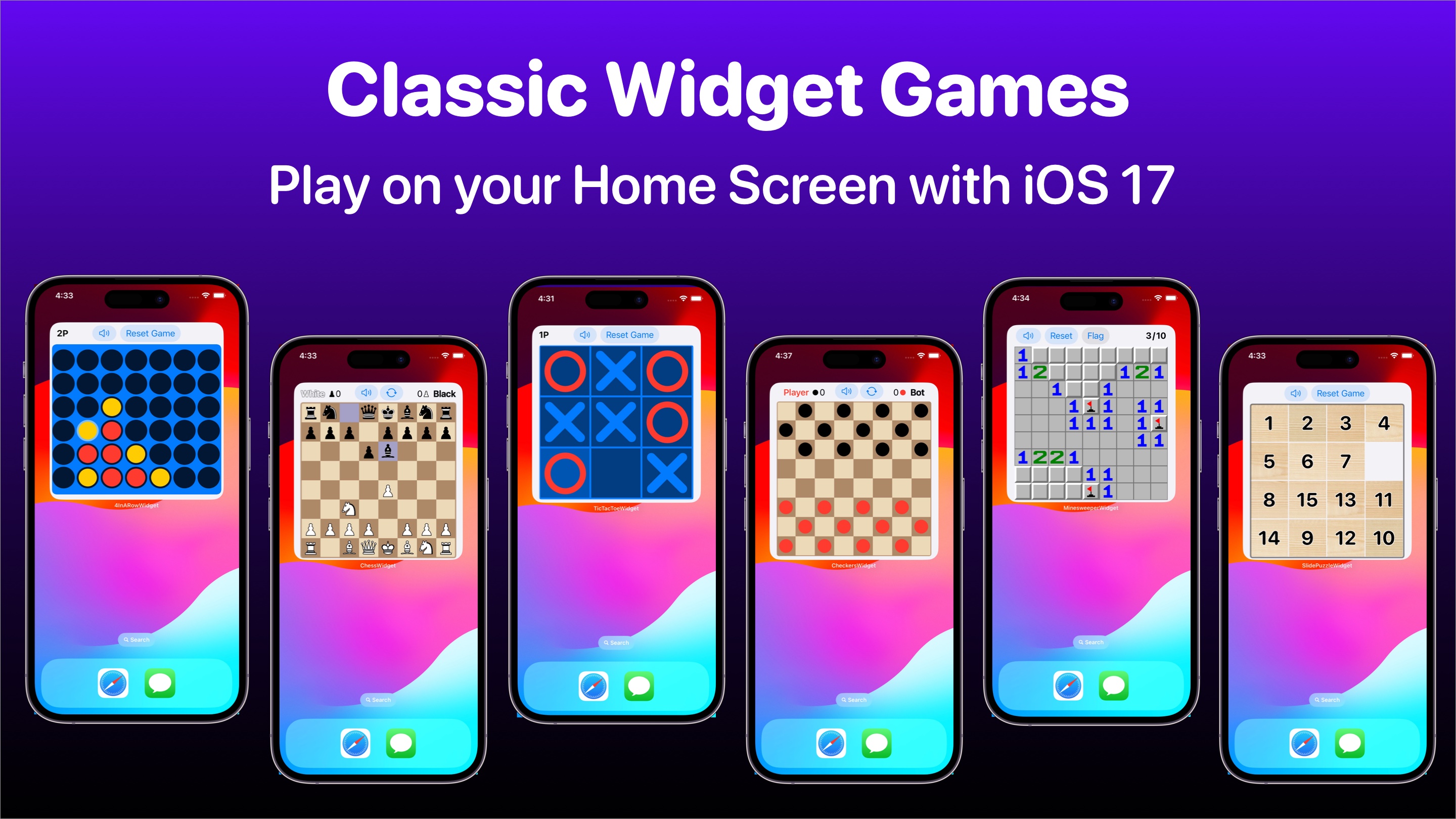 What are Classic Widget Games?
Cromulent Labs is releasing a suite of 6 different classic games for iOS 17 and macOS Sonoma that can be played in a widget right on your iOS Home Screen or macOS Desktop. All games will be released in September when iOS 17 is released.
Classic Widget Games include:
4 In A Row
Checkers
Chess
Minesweeper
Slide Puzzle
Tic Tac Toe
Who created it?
Classic Widget Games were developed by Greg Gardner, an indie developer who founded Cromulent Labs, Inc. in 2013 and does all of his development from his couch in San Francisco. He is the author of the popular
Launcher app for iOS
. He can be contacted at
please enable javascript to view
.
Key Features
Games available on your Home Screen at any time. Pick up where you left off at any time.
Most games feature 1 player vs. AI mode, 2 player local, and 2 player online mode using Game Center..
Sounds, haptics, and fun animations available, even in widgets.
What does it cost?
All of the Classic Widget Games are free to download and play and include ads. There are two different ways to remove ads and unlock themes. There is a one-time purchase available for each game individually, or a Classic Widget Game Pass which removes ads and unlocks themes across all of the games.
App Screenshots
Icons